Global Geopolitics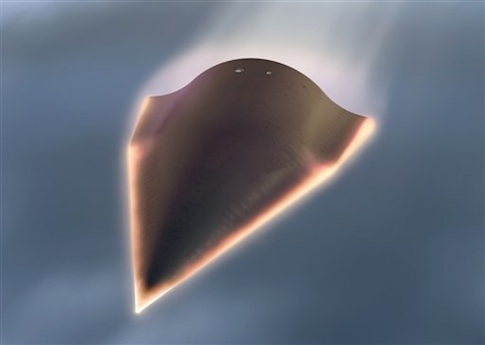 Maneuvering missile takes evasive actions

China this week carried out another test of a new high-tech hypersonic glide vehicle, an ultra high-speed missile designed to deliver nuclear weapons and avoid defenses.

The latest test of what the Pentagon calls the Wu-14 hypersonic glide vehicle was carried out from the Wuzhai missile test range in central China. The test was judged successful, according to defense officials familiar with details of the event.

Additionally, officials said the glide vehicle, which travels along the edge of the earth's atmosphere, demonstrated a new capability: evasive actions.

…

Current U.S. defenses are designed to track missiles that travel in predictable flight paths and are unable to counter maneuvering warheads and glide vehicles.
View original post 364 more words